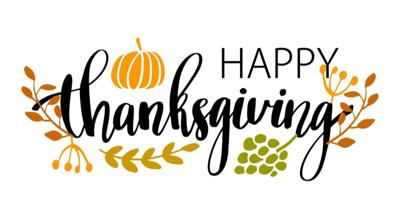 The image of the first Thanksgiving is one of two very different communities coming together to celebrate peace and God's blessing of prosperity after a difficult time. In today's time in our country where we are facing a lot of disagreement and discord, we can look to that image and be thankful for the freedoms and prosperity we have in our country by the grace of God. Ruth, Brooklyn, Caleb and I wish you all a Happy Thanksgiving with friends and family.
Kirwin Update: Commission Votes For Education Plan
The Maryland commission studying how to improve the state's education system endorsed a plan Thursday that eventually would require $4 billion more to be spent each year on public schools. As I've stated in the past, I believe in a strong schools in Maryland but am extremely concerned about long-term funding for the proposal. On top of strong concerns about funding, I'm extremely worried the commission didn't prioritize reforms to guide state spending in the event of an economic downturn. I will continue to keep you updated as the proposal is expected to be one of the top issues in the upcoming 90-day session.
Governor Hogan Awards Revitalization Funds to Historic Deilman Inn in New Windsor

This week, Governor Hogan announced 2020 neighborhood revitalization program awards. The Deilman Inn Foundation will receive $350,000 for the stabilization of structural damage to the 222 year old Deilman Inn. The building is the cornerstone of New Windsor. The award will allow the Inn to continue to be a cornerstone of the town and local community.
Carroll County Legislative Delegation to Hold Public Hearing on Local Bill Requests
The Carroll County Delegation will hold their annual public hearing on proposed county legislation on Monday, December 2, 2019 at 6:30 p.m.  The hearing will take place in the Reagan Room of the County Office Building , 225 North Center Street, Westminster, MD. The Delegation will be discussing possible Carroll County-specific bill requests for the 2020 Maryland General Assembly Legislative Session.  These legislative requests are ones made by the County Board of Commissioners, local non-profit organizations, and individual Delegation members. Carroll County citizens are invited to hear the presentations and submit oral or written comments on any of the local legislative proposals. For those not able to attend in person, we also welcome public comment on any 2019 Legislative issue through e-mail at [email protected]s or [email protected].